Created by Greg Schulz (our Chief Pilot [FAA Part 107] and Pictographer), Pictures Over Stillwater provides unique birds-eye views, vantage points and different perspectives around, above and sometimes inside or under things.
Visit our Pro Shop and Resources page to view links to FAA drone pilot license and related information, as well as the Minnesota Department of Transportation (MNDot) Aviation Unmanned Aircraft Systems (UAS) also known as drones resources page. You will also find on the resources page UAS and Drone education, useful information, how to fly, books, drones, parts, along with other related items including purchase via Amazon.com.

Click above image to view video of the 2017/2018 Stillwater Ice Castle
From Stillwater to St. Croix Valley to Upper Midwest and Beyond
While the sites name is Pictures Over Stillwater, our focus includes the surrounding St. Croix River valley, as well as greater Minneapolis St. Paul metropolitan area as well as greater midwest. Many of our images, videos and views are via small Unmanned Aerial Systems (sUAS) aka drones, you will also find content created with GoPro among other technology devices used in various ways.
Meet The Team
Greg Schulz – Chief Pilot and Pictographer, FAA Part 107 (Licensed)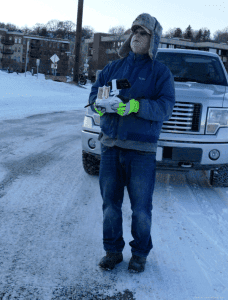 Greg during cold weather flying
Oscar – DJI Phantom 4 Pro Obsidian (Amazon.com) 4K 60 fps video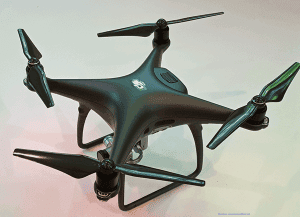 Pete – DJI Phantom 3 ( Amazon.com) 2.7K 30 fps video

Lou – Now retired, DJI Phantom 2 with GoPro attachment
Visit and like us on FaceBook at Pictures Over Stillwater, we are also on Twitter @POSTillwater.