New: Shop for Photos and Images
Click here to visit our virtual image store where you can shop for photos and videos including physical prints as well as downloads in various sizes. In addition to smugmug, also visit us at Fine Art America to shop for canvas and other prints.
Pictures Over Stillwater Wedding Gallery
Welcome to the Pictures Over Stillwater Wedding Gallery where you will find various sights, images, views along with videos. We work with event and wedding planners, various venues, photographers, videographers, as well as directly with bridge and groom to fit your specific needs.
Wedding – Stillwater Riverfront – Fall 2018
Click Image for 4K video – Riverfront Wedding
Wedding Downtown Stillwater along St. Croix River, September 2018.
Why Pictures Over Stillwater
✓ Experienced in all weather flying conditions
✓ FAA Part 107 Licensed (Commercial sUAS Drones)
✓ FAA Daylight Waiver (e.g. night flights)
✓ Drones Registered FAA (Commercial) & MNDoT
✓ FAA Airspace Authorization for Minnesota & adjacent areas
✓ MNDoT Aviation Registered (Aerial Photograph & sUAS)
✓ Insured and Minnesota registered business
✓ Still and Video Images (up to 4K 60 fps)
✓ Minneapolis St. Paul metro area Minnesota Wisconsin coverage
✓ We take care of the flying so you can focus on other things
Visit, follow and like us on Social Media sites shown below including Facebook/picturesoverstillwater, Instagram/picturesoverstillwater, Linkedin, Twitter and YouTube.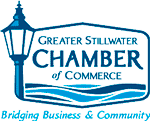 Pictures Over Stillwater is a Proud Member of the Greater Stillwater Chamber of Commerce