Pictures Over Stillwater Pro Shop and sUAS/Drone Resource Links Page

New: Shop for Photos and Images
Click here to visit our virtual image store where you can shop for photos and videos including physical prints as well as downloads in various sizes. In addition to smugmug, also visit us at Fine Art America to shop for canvas and other prints.
Back to School Pictures Over Stillwater Drones for Non-Dummies
New and Recent Content
Visit our Gallery page to view our collection of still and video images.
Usefull Drone Books, Links and Resources
Various FAA Links and Resources
www.faadronezone.faa.gov (Where to get started with Drones and FAA)
www.faa.gov/usa (Usefull Small Unmanned Aerial Systems (sUAS) aka Drone resources

Minnesota Department of Transportation (MNDot) Aviation Unmanned Aircraft Systems (UAS) also known as drones resources page.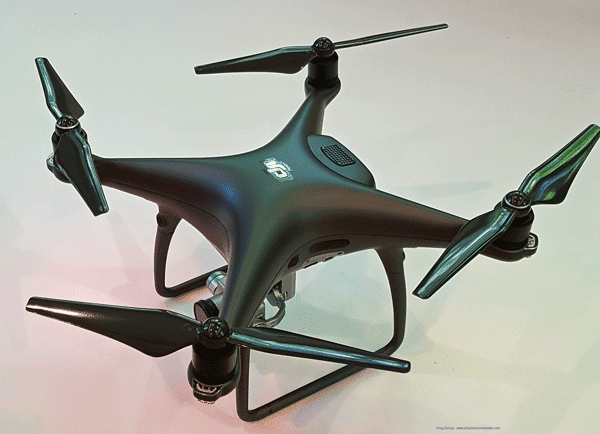 Cold Weather Gloves For Remote Pilots and Photographers
The following are some gloves that I keep in my flight bag and wear during cold weather operations. The first pair shown are lighter weight, thinner, less warm however can also be worn inside heavier bulky gloves. I find these lighter weight gloves good for my right hand that I use for adjusting camera or other settings.
Click here to buy Lcgs Touch Screen Gloves, Winter Warm Gloves Men Women – Windproof Waterproof by Lcgs via Amazon.com.
The following gloves are thicker, warmer than the above and while they work with touchpad screens including iPhones, iPads, Android phones and tablets among others, they are better than regular gloves, not as thin as those mentioned above. Thus I sometimes will wear one of these on my left hand where I do not have to use the touchscreen as much, and one of the above on my right hand for more frequent touchpad interaction. Note that even with gloves such as these, in cold weather in addition to paying attention to your drone while in flight, also keep in mind frostbite or other injuries that can occur from exposure to the elements.
Also note that your drone particular the battery, sensors, and props are also susceptible to the cold, keep your flights short and close in range. Watch for the icing on your props that can result in loss of performance or worse.
Click here to buy Winter Gloves for Men Touch screen, DONWELL Thermal Gloves Super Warm Outdoor Sport Running Skiing Cycling Driving for Men Women Waterproof Windproof (X-Large) via Amazon.com.
Some useful Drone study guides and books

Airman Knowledge Testing Supplement for Sport Pilot, Recreational Pilot, and Private Pilot [FAA-CT-8080-2F]
Click here to buy your copy of Remote Pilot Test Prep 2018 via Amazon.com
Beginners and Practice Drones
For beginners, as well as for experienced, these small drones are great for both learning, practice as well as just having some fun. Granted they do not have all the automation, advanced features, long distance or battery life of the larger, more expensive drones, however, you get to fly, learn, practice at a fraction of the cost. In addition to my larger DJI Phantoms, I have some smaller drones such as these for fun and practice. Warning, these smaller lighter drones are very sensitive to strong breeze and winds so be careful yours does not fly away.
Click here to view and buy your Amcrest Skylight Quadcopter Drone w/LED Light, Training Drone for Beginners & Kids, RC Helicopter Drone with Remote Control, Headless Mode, Altitude Hold, Stunt Flip (A3-B) Black via Amazon.com
Click here to view and buy your Amcrest A4-W Skyview WiFi FPV Drone Quadcopter w/Camera HD 720P, Training Drone for Beginner & Kids, RC + 2.4ghz WiFi Helicopter w/Remote Control, Headless Mode, Smartphone Control (White) via Amazon.com
In addition to Amazon links below, Drone Nerds is another great resource where I have bought parts and they have lots of other interesting items as well.
Additional sites and smartphone apps include AirMap, Avia Weather, B4UFLY, FlightRadar24, UAV Forecast, and VFRMAP, among others.
Need some video editing and post-production software, I use Camtasia 9 that you can learn more about and get here via Amazon.com.
Featured Items
Camera Items
Drones
Computers
SSD Storage
Trending Items
DJI Phantom Navigation/Anti-colision lights
Additional add on navigation and anti-colision lights for night time operations (e.g. FAA part 107.29). The following are some lights, strobes, mount holders and other related items.
Firehouse Technology "Arc II White Four Strobe Light System for Drones FAA 107 Compliant for Night Flights Drone DJI Inspire 1 2 Phantom Mavic Pro Air Yuneec Matrice 200 210 – Note: These may not be ARC II, check carefully
PGYTECH Adjustable 360 degree Rotatable LED Headlamp Light for DJI PHANTOM 4/4PRO With Retail Box (2Pcs/Box)
Via Ebay = Firehouse Technologies Arc & Arc II Strobe Mount for DJI Phantom 4 Pro + P3S
High intensity lights Lume Cubes for DJI Phantom 3 and Phantom 4
Visit the Lume Cube site here to learn more about these high intensity lights for DJI Phantom as well as other devices (and uses). Order yours via the following links.
Lume Cube – Lighting Kit for DJI Phantom 4 Pro/Advanced Drone (White) (Includes 2 Lume Cubes and 2 Mounts)
Lume Cube – Lighting Kit for DJI Phantom 3 Pro Drone (Includes 2 Lume Cubes and 2 Mounts)
LUME CUBE Drone Mounts for DJI Phantom 4 (Black)
LUME CUBE Drone Mounts for DJI Phantom 4 (White)


Lume Cube – Bluetooth LED Light (Two Pack – Black)
DJI Mavic Entry to Advanced Consumer Drone
DJI Mavic Pro Collapsible Quadcopter Starters Backpack Bundle
Entry level Tello Quadcopter Drone with HD Camera and VR (Powered by DJI) starter kit
DJI Phantom 4 V2.0 Advanced Consumer Prosumer Drone
DJI Phantom 4 PRO V2.0 Quadcopter Drone with 4K Professional Gimbal Camera, White (without screen)
DJI Phantom 4 V1.0 Advanced Consumer Prosumer Drone
DJI Phantom 4 PRO+ PLUS Obsidian Edition Drone Quadcopter Includes Display (Black) Starters Travel Bundle
DJI Phantom 4 PRO Obsidian Edition Drone Quadcopter (Black) Travel Case Ultimate Bundle
DJI Phantom 4 Starter Bundle Includes: DJI Phantom 4 Drone + Controller + Foam Case + 64 GB Memory Card + More
DJI Phantom 4 PRO Quadcopter Ultimate Travel Backpack Bundle Kit
DJI Phantom 4 PRO Quadcopter Starters Backpacker Bundle
Powerextra 2-Pack Phantom 4 Series (15.2V 5350 mAh) LiPo Intelligent Flight Battery + 2-Pack Battery Safe Bag Replacement for DJI Phantom 4 Series Drones
GM5 9450S Self-tightening Blades Quick Release Propellers for Phantom 4(2 Pairs)
Lens Filters Circular Polarizer & Neutral Density (Phantom 4, Circular Polarizer & Neutral Density)
DJI Inspire Pro and Prosumer Drone
DJI CP.BX.000103 Inspire 1 v2.0 Quadcopter with 4K Camera and 3-Axis Gimbal
DJI Inspire 1 V2.0 Bundle with TB47 Intelligent Flight Battery, Remote Harness, 16GB MicroSD Card and more
DJI TB48 5700mAh Inspire 1 Battery (White)
4 Pcs DJI Original Inspire Quick Release Propeller (CW+CCW) for Inspire 1 1345T, Inspire 1 V2.0 and Inspire 1 Pro – Black

Avegant Glyph AG101 VR Video Headsets, Patented Retinal Imaging Technology MOPS 3D Virtual Reality Goggles HDMI Connecting
[100pcs] INKECI Disposable Face Cover Mask, Sanitary Mask for HTC Vive/PS VR/Gear VR/Oculus Rift- Prevent Eye Infections
DJI HDMI Output Module Part 54 for Phantom 3 Pro/Adv/Phantom 4 Series
WiFi and Networking
Ubiquiti Networks UAP-AC-PRO-E Access Point Single Unit NEW (No PoE Included In Box)

Disclosure Note
We may receive an advertising commision from Amazon should you purchase anything via the above links and we thank you in advance.
Why Pictures Over Stillwater
✓ Experienced in all weather flying conditions
✓ FAA Part 107 Licensed (Commercial sUAS Drones)
✓ FAA Daylight Waiver (e.g. night flights)
✓ Drones Registered FAA (Commercial) & MNDoT
✓ FAA Airspace Authorization for Minnesota & adjacent areas
✓ MNDoT Aviation Registered (Aerial Photograph & sUAS)
✓ Insured and Minnesota registered business
✓ Still and Video Images (up to 4K 60 fps)
✓ Minneapolis St. Paul metro area Minnesota Wisconsin coverage
✓ We take care of the flying so you can focus on other things
Visit, follow and like us on Social Media sites shown below including Facebook/picturesoverstillwater, Instagram/picturesoverstillwater, Linkedin, Twitter and YouTube.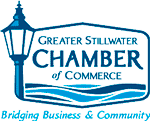 Pictures Over Stillwater is a Proud Member of the Greater Stillwater Chamber of Commerce