Updated 1/1/2019
Recently Tom Becchetti (@tbecchetti) told me about Winter Motorcycle Ice Racing on Lake Martha in Chisago City Minnesota. I had heard of, seen photos and videos of Motorcycles racing on frozen lakes or rivers in the past, however, had not seen in person. Despite being a cold northwesterly wind with light snow, Tom and me decided to meet up at Lake Martha to do some sUAS / sUAV e.g. Drone flying and capture some images of Winter Motorcycle Ice Racing.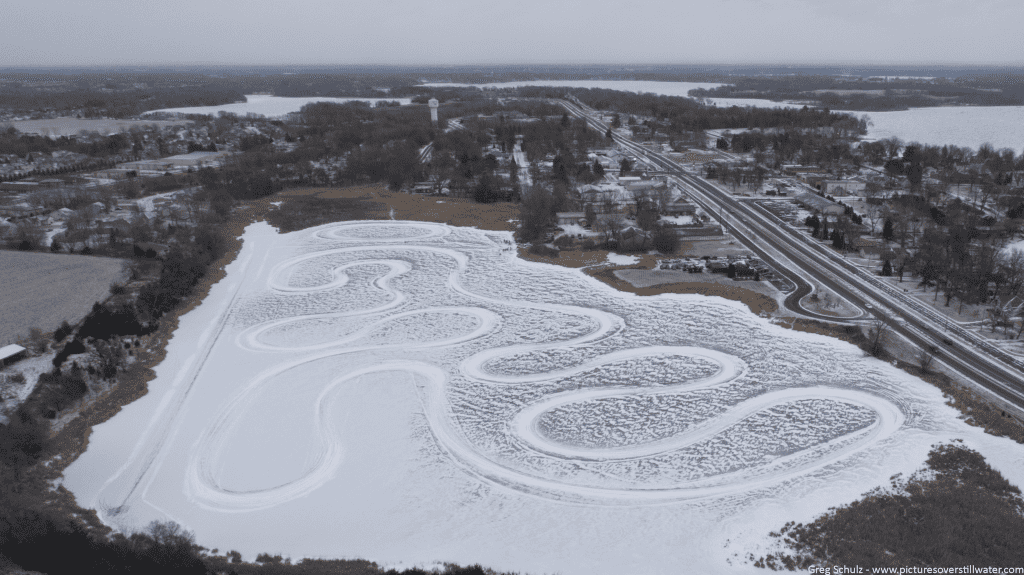 Winter Motorcycle Ice Racing Lake Martha Chisago City.
For those not familiar, Chisago City is in Chisago County which is about half hour to 45 minutes north of Stillwater, or, about an hour (or less) to the northeast of downtown Minneapolis St. Paul areas, and just a few miles west of Lindstrom Minnesota. There are many lakes in the area which is also close to the St. Croix River valley to the east. Lake Martha is on the western edge of Chisago City north of Highway 8 and adjacent to The Northern Tavern, or, across the highway to the northwest of Chisago lake among others.
Winter Motorcycle Ice Racing Sights, Sounds, Images and Video
The following are various sights, sounds, images and video from watching Winter Motorcycle Ice Racing on Lake Martha Chisago City.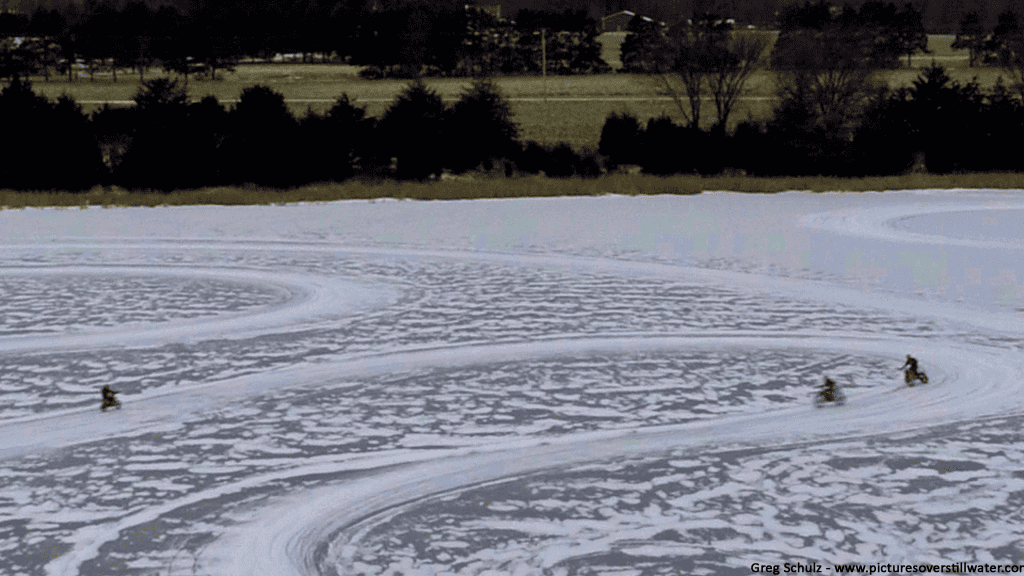 Click Image for video – Winter Motorcycle Ice Racing
Watch for more Winter Motorcycle Ice Racing content to be added soon. In the meantime, check out our page here showing the new for 2018 Stillwater Lights experience located in downtown Stillwater MN. For those who are into cars, tractors, motors and motorcycles, checkout our coverage of the 10th Annual Withrow Tractor and Classic Car show here, along with our 2018 In Review Aerial Views here.
View additional videos and images in our Gallery page here.
Visit, follow and like us on Social Media sites shown below including Facebook, Instagram, Linkedin, Twitter and YouTube.