Updated 1/18/2019
There is a new attraction in Downtown Stillwater as of December 21, 2018 (besides the Winter Solstice) and that is Stillwater Lights aka "The Tunnel of Lights".
New Video: Sunset Stillwater Lights

New 1/18/19: Click Image for Sunset Stillwater Lights video
Additional Images of Stillwater Lights
The following are various images and video views starting with material arriving at Lowell Park, site of the Stillwater Lights along with a trip through the completed experience.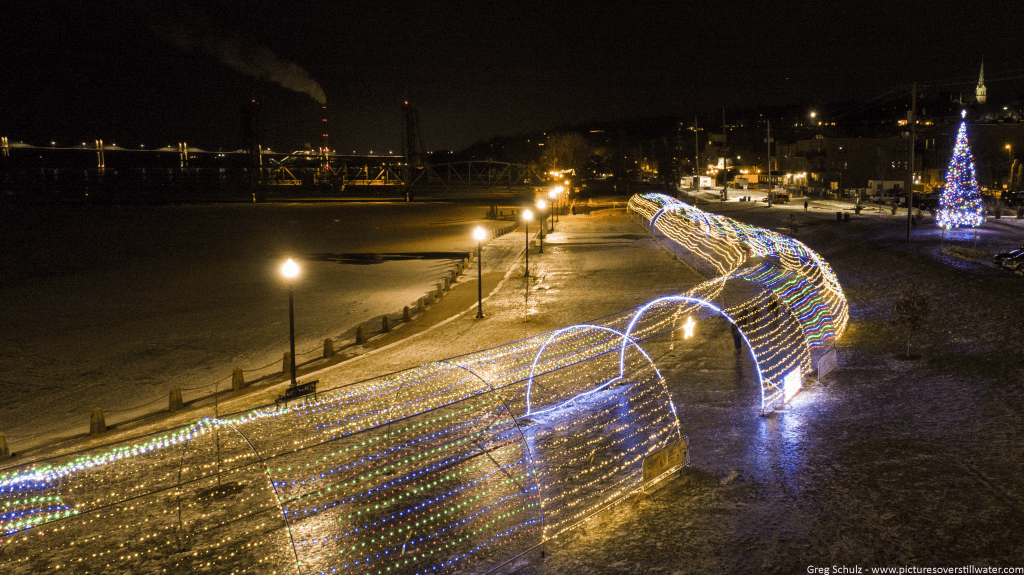 Click Image for Stillwater Lights video
Stillwater Lights is an experience that you walk through (and its free open to the public) an open-air tunnel of lights. At the base, it is about 24 feet wide and around 18 feet tall (give or take a foot or two). There are entrances at the ends, as well as along the sides with lit stars to mark the locations. Since a picture or video is worth a thousand words, have a look at the attached to get the rest of the story and experience. Hours are daily from 4 to 10 PM and slated to be open until March.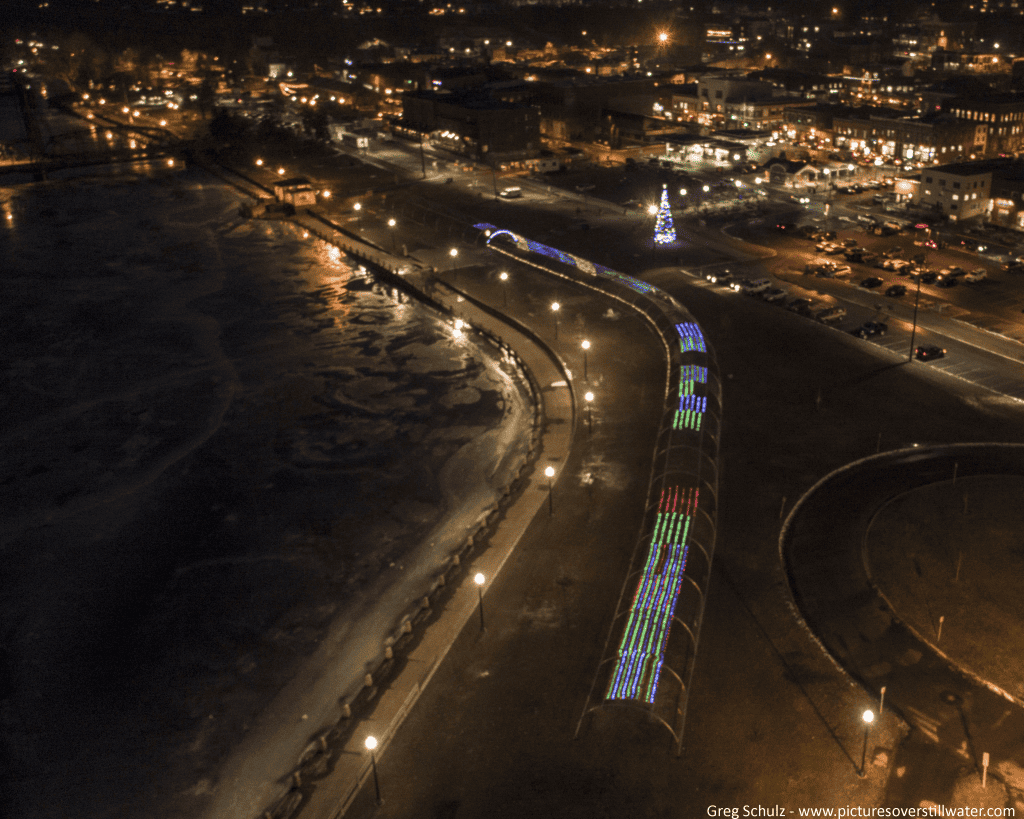 Click Image for video – Stillwater Lights Being Built and Tour

Click Image for video – Trip Through Stillwater Lights

Click Image for 4K video – Stillwater Lights Preview During Set Up

Click Image for 4K video – Stillwater Lights Being Built
Check out our post about Winter Motorcycle Ice Racing here, Dynamic Fall Cloud Inversion Weather (Dragon Breath) on St. Croix River here, and 10th Annual Withrow Tractor and Classic Car show here, along with our 2018 In Review Aerial Views here.
View additional videos and images in our Gallery page here.
Visit, follow and like us on Social Media sites shown below including Facebook, Instagram, Linkedin, Twitter and YouTube.