Upper Midwest, Twin Cities, Stillwater
It is 2019 Spring Flood season in the upper midwest including Minneapolis St. Paul twin cities metro area along with western Wisconsin, eastern Dakotas and elsewhere. In the Minneapolis St. Paul twin cities metro area, there are three major rivers all of which flow into the mighty Mississippi river, not to mention numerous smaller rivers, streams, creeks as well as other runoff.
For the 2019 Spring Flood season, in the Twin Cities metro, western Wisconsin, western as well as southern Minnesota as well as eastern Dakotas, February record-setting snow fall are now melting. Besides record February snow fall, there was a lack of snow cover in the Twin Cities metro and surrounding area in early January to protect against the extreme cold, thus driving frost deeper into the ground.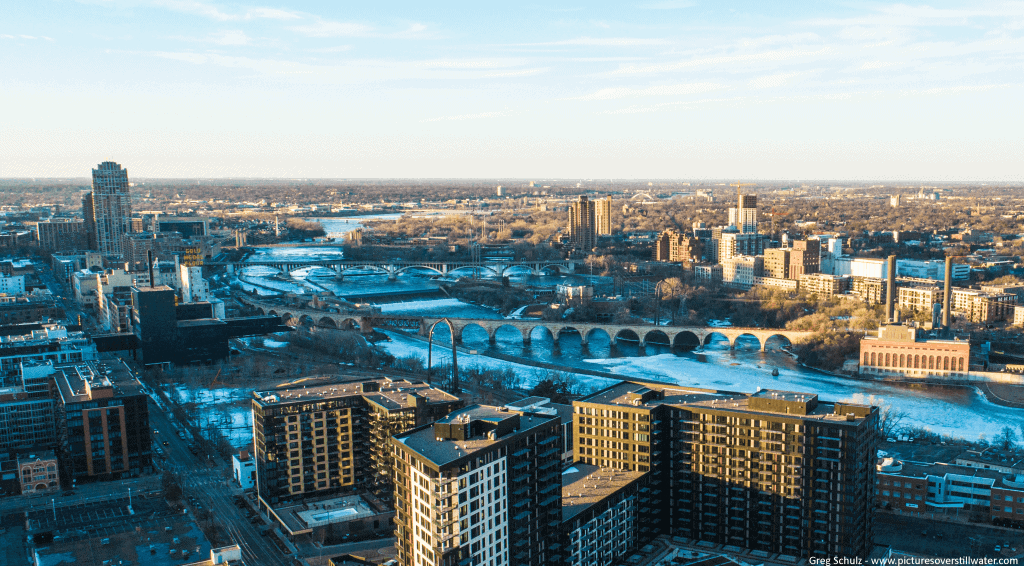 With frost being four plus feet deep, snowmelt that would normally start to seep into the ground is having to run off elsewhere which results into the area lakes, ponds, creeks, streams, small rivers and ultimately the Mississippi and other large rivers.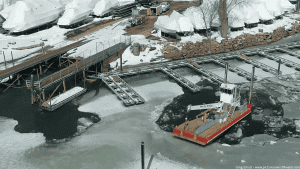 Click Image for video – Downtown Stillwater 2019 Spring Flood Prep
NOAA Weather Service St. Croix River Stillwater Forecast

Click here to view full and updated NOAA forecast
Click here to view updated NOAA weekly probability forecast.
Click here to view updated NOAA chance of exceeding forecast
Hundreds sign up for flood prep along St. Croix River in Stillwater


Above via Twincities.com image via www.picturesoverstillwater.com
2019 Spring Flood Content
Note that we are FAA Part 107 certified (e.g. commercial drone operator) and MNDoT Aeronautics & Aviation Drone as well as Aerial Photography licensed, and insured, meaning our images as well footage can be used safely for various commercial purposes including by news or other organizations.

Click Image for video – St Patricks Day Downtown Stillwater St Croix River Before Flood
Wrap Up (For Now)
Visit our Gallery page to view additional related content (still images and video). Also visit and like (thanks in advance) our Instagram.com/PicturesOverStillwater page, as well as our Facebook.com/PicturesOverStillwater page (includes interactive 360 panoramic views). Visit our virtual image store powered by SmugMug where you can shop for photos and videos including physical prints as well as downloads in various sizes. We also have a virtual store at Fine Art America (the other FAA) where you can shop for canvas and other print items.
Now is the time to be getting prepared for 2019 spring flood season, watch for more images and content to be added soon.