Updated 1/17/2019
The historic Stillwater Lift bridge has been undergoing heavy maintenance since it closed to vehicle traffic with the opening of the new St. Croix Crossing Bridge in 2017. Following are various images during the heavy maintenance including when a section of the bridge was removed to allow boats to pass while lift section was down for work.
Boat passes through Stillwater lift bridge during maintenance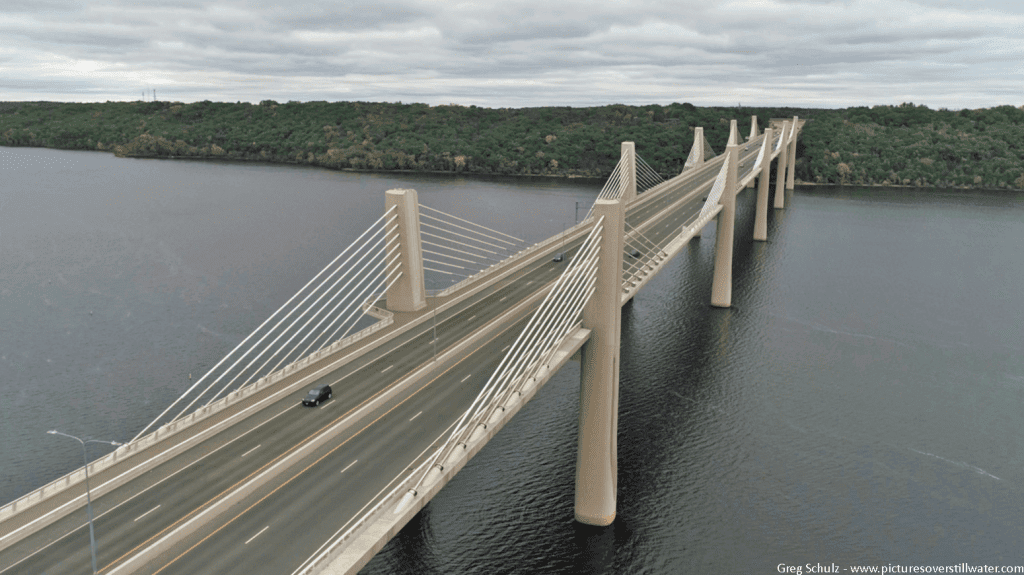 New St. Croix Crossing Bridge
Stillwater Lift Bridge Images and Video

Click Image for 4K video – New (Old) Pedestrian Bicycle Bridge
Additional Related Video and Images
Check out our page here showing the new for 2018 Stillwater Lights experience located in downtown Stillwater MN. For those who are into cars, tractors, motors and motorcycles, checkout our coverage of the 10th Annual Withrow Tractor and Classic Car show here, along with our 2018 In Review Aerial Views here.
View additional videos and images in our Gallery page here.
Visit, follow and like us on Social Media sites shown below including Facebook, Instagram, Linkedin, Twitter and YouTube.